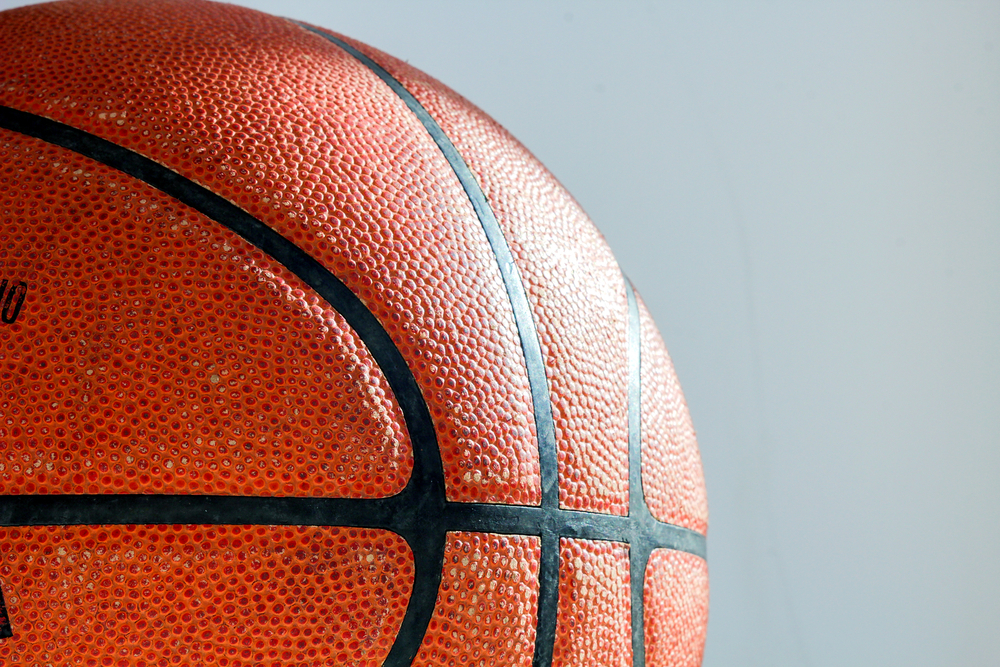 University of Washington-Seattle grossed $130.9 million in 2018, making it the 24th-highest-grossing college athletics program in the United States that year, according to a Washington Business Daily analysis of the latest federal data.
The U.S. Department of Education Office of Postsecondary Education compiles athletics data annually from thousands of schools receiving federal financial aid. The numbers are available at the department's Equity in Athletics Data Analysis website.
Altogether, the top 100 athletic programs, consisting of more than 2 million athletes, reported $9.3 billion in revenue in 2018.
--
Top 100 College Athletics Programs by Revenue
| | | | |
| --- | --- | --- | --- |
| Rank | School | State | Total Sports Revenue |
| 1 | The University of Texas at Austin | TX | $210,370,940 |
| 2 | Ohio State University-Main Campus | OH | $203,514,189 |
| 3 | The University of Alabama | AL | $181,470,156 |
| 4 | Florida State University | FL | $177,512,950 |
| 5 | University of Georgia | GA | $176,699,894 |
| 6 | University of Oklahoma-Norman Campus | OK | $175,325,500 |
| 7 | University of Michigan-Ann Arbor | MI | $173,505,842 |
| 8 | Pennsylvania State University-Main Campus | PA | $165,373,212 |
| 9 | University of Kansas | KS | $164,738,351 |
| 10 | University of Florida | FL | $157,240,476 |
| 11 | Texas A&M University-College Station | TX | $152,971,142 |
| 12 | University of Notre Dame | IN | $149,508,530 |
| 13 | Auburn University | AL | $147,620,572 |
| 14 | University of Wisconsin-Madison | WI | $146,385,704 |
| 15 | Louisiana State University and Agricultural & Mechanical College | LA | $145,422,795 |
| 16 | The University of Tennessee-Knoxville | TN | $142,686,084 |
| 17 | University of Louisville | KY | $140,155,907 |
| 18 | University of South Carolina-Columbia | SC | $140,084,150 |
| 19 | Stanford University | CA | $137,965,999 |
| 20 | University of Iowa | IA | $136,643,027 |
| 21 | University of Nebraska-Lincoln | NE | $136,624,256 |
| 22 | University of Arkansas | AR | $132,545,645 |
| 23 | University of California-Los Angeles | CA | $130,960,560 |
| 24 | University of Washington-Seattle Campus | WA | $130,919,331 |
| 25 | University of Kentucky | KY | $125,462,485 |
| 26 | Arizona State University-Tempe | AZ | $122,327,384 |
| 27 | Indiana University-Bloomington | IN | $121,217,287 |
| 28 | University of Minnesota-Twin Cities | MN | $120,619,042 |
| 29 | University of Southern California | CA | $116,948,216 |
| 30 | Texas Christian University | TX | $115,240,541 |
| 31 | Michigan State University | MI | $112,942,827 |
| 32 | Clemson University | SC | $111,852,105 |
| 33 | Duke University | NC | $108,585,925 |
| 34 | University of Virginia-Main Campus | VA | $105,486,203 |
| 35 | University of Oregon | OR | $103,456,686 |
| 36 | Purdue University-Main Campus | IN | $103,092,204 |
| 37 | University of Mississippi | MS | $99,157,535 |
| 38 | West Virginia University | WV | $98,851,233 |
| 39 | University of North Carolina at Chapel Hill | NC | $98,849,409 |
| 40 | University of Maryland-College Park | MD | $98,294,571 |
| 41 | University of Illinois at Urbana-Champaign | IL | $97,955,075 |
| 42 | Baylor University | TX | $95,214,007 |
| 43 | University of Miami | FL | $94,723,980 |
| 44 | Kansas State University | KS | $94,082,668 |
| 45 | Syracuse University | NY | $93,792,187 |
| 46 | Mississippi State University | MS | $93,752,613 |
| 47 | University of Missouri-Columbia | MO | $93,744,322 |
| 48 | University of Arizona | AZ | $92,693,610 |
| 49 | Northwestern University | IL | $92,274,339 |
| 50 | University of California-Berkeley | CA | $90,695,900 |
| 51 | University of Pittsburgh-Pittsburgh Campus | PA | $89,926,268 |
| 52 | University of Colorado Boulder | CO | $89,822,527 |
| 53 | Oregon State University | OR | $88,600,331 |
| 54 | North Carolina State University at Raleigh | NC | $87,929,032 |
| 55 | Virginia Polytechnic Institute and State University | VA | $86,334,972 |
| 56 | Oklahoma State University-Main Campus | OK | $84,959,398 |
| 57 | University of Utah | UT | $82,467,618 |
| 58 | Vanderbilt University | TN | $80,093,541 |
| 59 | Brigham Young University-Provo | UT | $79,644,919 |
| 60 | Texas Tech University | TX | $79,106,849 |
| 61 | University of Connecticut | CT | $78,985,762 |
| 62 | Georgia Institute of Technology-Main Campus | GA | $78,213,389 |
| 63 | Rutgers University-New Brunswick | NJ | $78,205,862 |
| 64 | Boston College | MA | $77,850,143 |
| 65 | Washington State University | WA | $73,466,115 |
| 66 | Iowa State University | IA | $71,856,869 |
| 67 | Wake Forest University | NC | $70,856,132 |
| 68 | Southern Methodist University | TX | $64,607,467 |
| 69 | University of Central Florida | FL | $60,069,492 |
| 70 | Temple University | PA | $55,933,640 |
| 71 | University of Memphis | TN | $55,464,035 |
| 72 | University of Houston | TX | $55,344,923 |
| 73 | Colorado State University-Fort Collins | CO | $55,228,814 |
| 74 | San Diego State University | CA | $54,893,977 |
| 75 | University of South Florida-Main Campus | FL | $51,710,233 |
| 76 | California State University-Fresno | CA | $49,472,907 |
| 77 | Villanova University | PA | $48,977,278 |
| 78 | Tulane University of Louisiana | LA | $48,417,254 |
| 79 | University of Cincinnati-Main Campus | OH | $48,384,869 |
| 80 | James Madison University | VA | $45,938,582 |
| 81 | Yale University | CT | $45,026,668 |
| 82 | East Carolina University | NC | $43,689,985 |
| 83 | University of Hawaii at Manoa | HI | $42,987,651 |
| 84 | Rice University | TX | $42,118,864 |
| 85 | University of Nevada-Las Vegas | NV | $41,859,319 |
| 86 | University of Pennsylvania | PA | $41,520,178 |
| 87 | University of Nevada-Reno | NV | $41,381,120 |
| 88 | Providence College | RI | $41,223,914 |
| 89 | Old Dominion University | VA | $40,827,956 |
| 90 | University of Tulsa | OK | $40,796,150 |
| 91 | University of New Mexico-Main Campus | NM | $40,693,911 |
| 92 | Liberty University | VA | $40,014,357 |
| 93 | Georgetown University | DC | $39,908,405 |
| 94 | University of Massachusetts-Amherst | MA | $38,693,652 |
| 95 | University of Wyoming | WY | $38,561,845 |
| 96 | Florida International University | FL | $38,240,735 |
| 97 | University of North Texas | TX | $38,208,169 |
| 98 | Boise State University | ID | $38,060,709 |
| 99 | University of Denver | CO | $37,769,806 |
| 100 | Miami University-Oxford | OH | $37,127,175 |
Source: U.S. Department of Education Office of Postsecondary Education